What is the Asset Panda advantage?
A highly customizable system, unlimited users, and anytime, anywhere access to vital business information are just a few features that set Asset Panda apart from the competition. Our clients love how Asset Panda saves them time and money, and you will too!
I have definitely told other organizations about Asset Panda, both for-profit and nonprofit because I've just been that happy with the Asset Panda experience. I'm a fanboy.
Austin Edenfield
Technology and Care Coordinator Team Gleason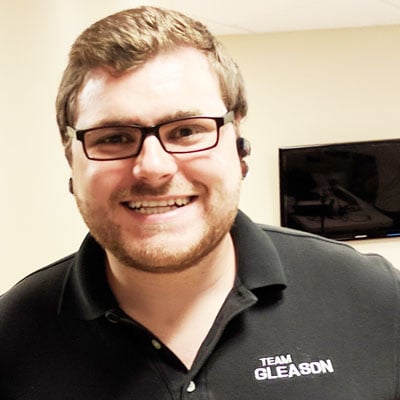 I was looking for software that would manage our assets when I ran upon Asset Panda. I love how it has a mobile app for our support guys so they can enter assets in the field. The app is also useful for looking up assets by simply scanning the barcode with your phone. I love the fact that the AP team can customize the software to suit your needs too!
Todd Ludwig, SR.
Systems/Network Engineer Burr & Forman
Our rep was incredibly helpful. I was able to explain my problem, and then call back a few hours later and connect with her again to continue working on the problem. I literally got off the phone and told my coworker across from me that that was the best customer service experience I've had in memory. Great product and great help!
Janelle Becker
Senior Consultant Booz Allen Hamilton
We have about 7000 assets currently being tracked. Asset Panda has allowed us to create custom categories and reports which save time and ultimately money by speeding up processes which were done manually before.
Joe Kuzo
Director of Technology Quakertown Community School District
We were using a different asset management system to track the inventory in our photography studio and check equipment out for different jobs. So far, Asset Panda is much more customizable and easier for multiple people to use at once.
Shannon Guenther
Studio Manager Orange Photography
As a company, we were losing so much equipment and money! The benefits we get will be multifaceted. From the financial side to the IT staff and the end-users who will be able to pick what they loan out rather than get what they are given.
Clayton Buller
IT Engineer LimePictures